Our Products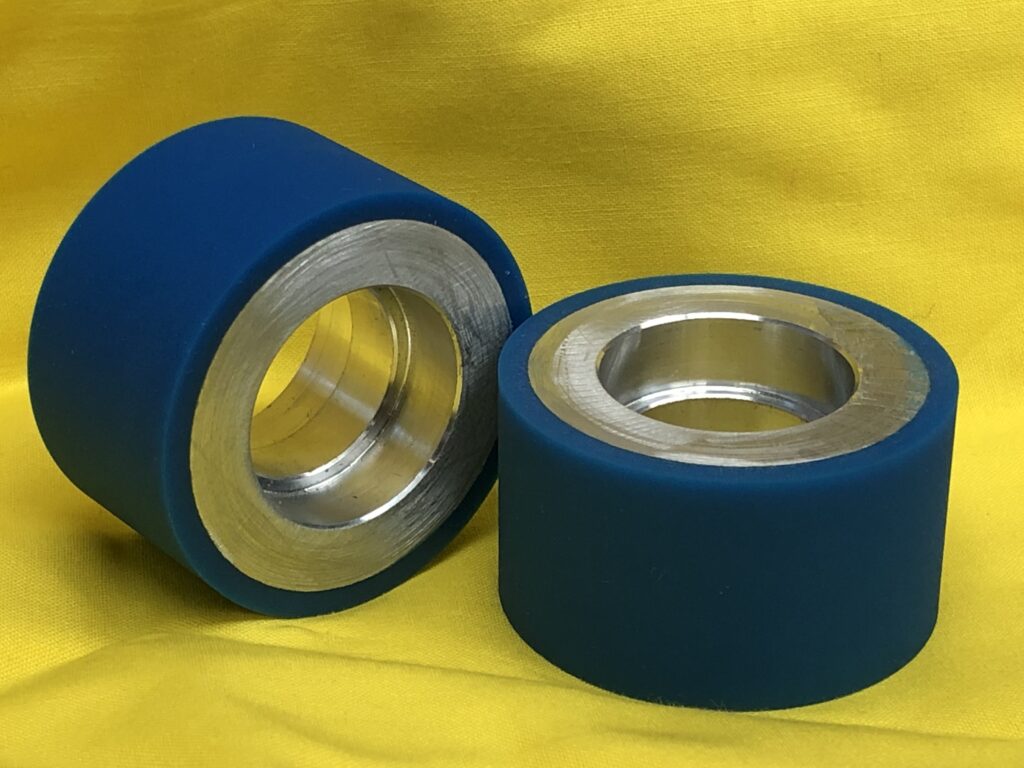 "Industries served:
"• Extrusion – Film, sheet, Blown Film, Embossing "
• Optical film – Glossy Finishes, Matte, Smooth "
• Plastics – Rubber Calender Rollers, Pull Rolls, Stripper rolls
"• Laminating _ Backing Rollers – Silicone EPDM Teflon Sleeves "High Temp 450 -500F "350 PLI – release surfaces "
• Coating – High Tolerances metering – 0.0008" TIR & STR "
• Extrusion coating – backing or lay-on rollers "
Matte Silicone
Glossy Silicone
Teflon Sleeve
Sleeve & Mandrel Systems
Smaller Rollers
Chemical Chart
Additional Services
Industrial applications in calendaring, coating, high temperature laminating and sealing rolls, we offer a full line of services to help you make product.
• Rubber roll regrinding
• Recovering of general rubber compounds
• Grooving offered Balancing
• Manufacturing of new rubber roll cores
• Chemical analysis for proper compound for your process.
• Journal repairs
Optical films – Film and Sheet Extrusion Rolls
Pure Cast Silicone with a Mirror Glossy Roll (2 Ra no grind lines) designed for thin films and sheet.
Surfaces offered: Silicone Plastic Calendaring Rolls
• Specialized for the Urethane industry
• Uniform Cast Matte finishes: 30 Ra – 350 – 500 Ra or as desired matte surfaces
• Engraved Silicone and Rubbers Logo' Patterns – Wide range Art work required
• High release option for Silicone rolls
• Comprehensive analysis to match your needs and finish.
• Smooth High finish silicone gloss rolls
Matte Surface Silicone Surface 20 Ra – 200 Ra
Our Matte finished grit roll provides surface release, a range of surface roughness from fine to course and we can provide additional Release additive.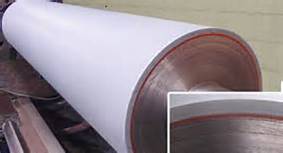 Glossy Roller 1-2 Ra
Designed for optical quality film, we are the only company in the United States that offers this surface to our commercial customer. This enables extrusion of thin gauge and fine films between a rubber and chrome roll.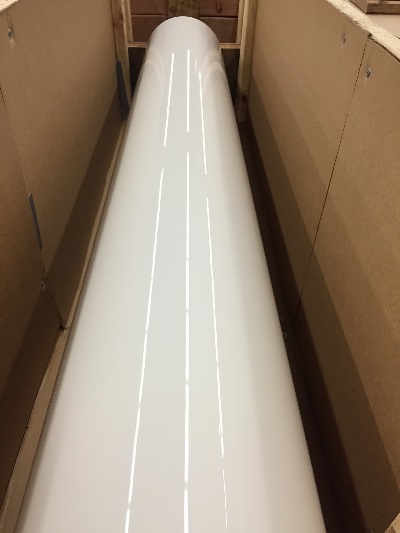 Laminating & Calendering
-Providing Years of experience with High Temp 475
-High Pressure 400 PLI
-Gives our cast silicone a bonding edge to deliver a high performance cover with extreme durability heat resistance.
Thin Films & Sheet sticky soft polymers
Urethanes
TPU's
Acrylics
Polycarbonate
Soft Polymers
Tacky Roller
In line web cleaning removes lint prior to coating, laminating or winding and after slitting dust, dirt, and debris. Silicone based Soft films, Paper, and Foils.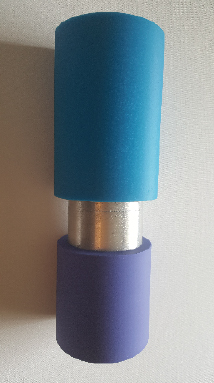 Application Driven Results
Our ability to control our process lets you control yours, yielding better quality products through consistency.
-Durometer Hardness
-Surface Finish
-Geometry Straightness or Crowning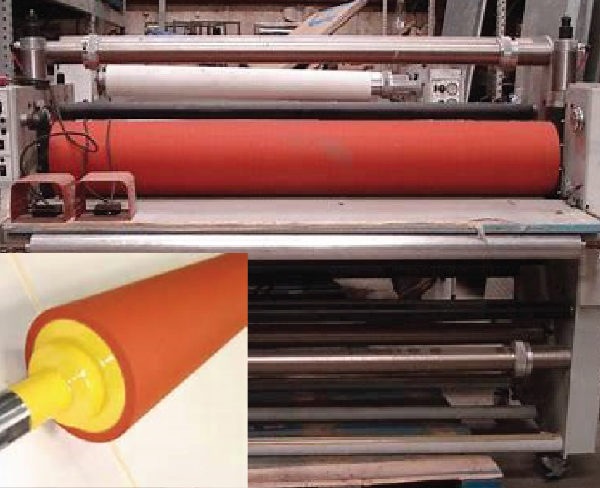 High Tolerance Backing Rollers for the Coating Industry
Rubber and Teflon Backing Rollers
Grinding & Post Finishing
Ground 15-20 Ra
TIR & Straightness 0.0008″
Film Grade Super Finished 6-8 Ra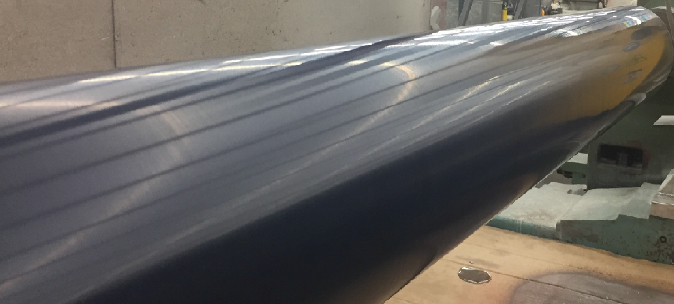 PFE and PTFE Teflon Sleeves 0.020 – 0.060
We mount sleeve in house remove, the existing sleeve, prepare the base, chemical bond and shrink sleeves, post cure.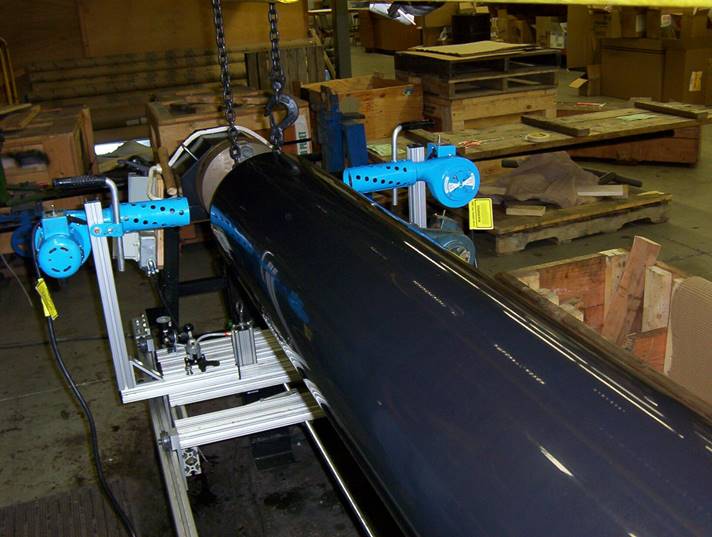 Foam Roller
Press Roll/ Paster roll/ Lay On Roll
Turret Winder Splicer Roll for Film foil Paper.
The soft touch replaces Dual Durometer bump rolls.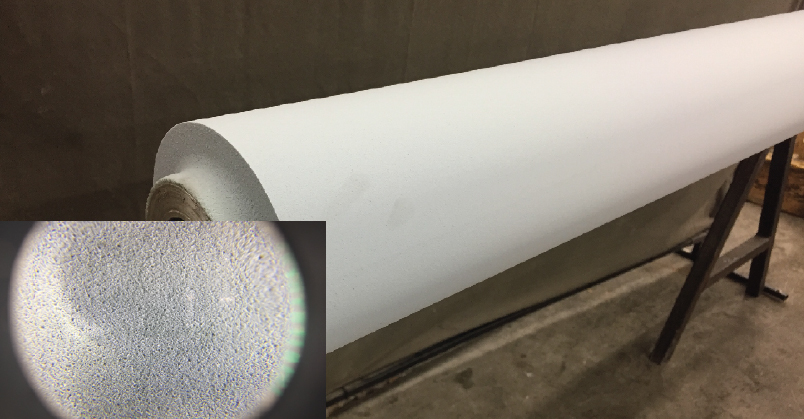 Cast Urethane 36×120
We use only the highest quality urethane which deliver increased chemical and wear resistance. We have engineered Urethanes designed for multiple application, impregnated polymers to increase release or add grip to your web. We have molds and set up for casting your tooling which keeps our cost competitive.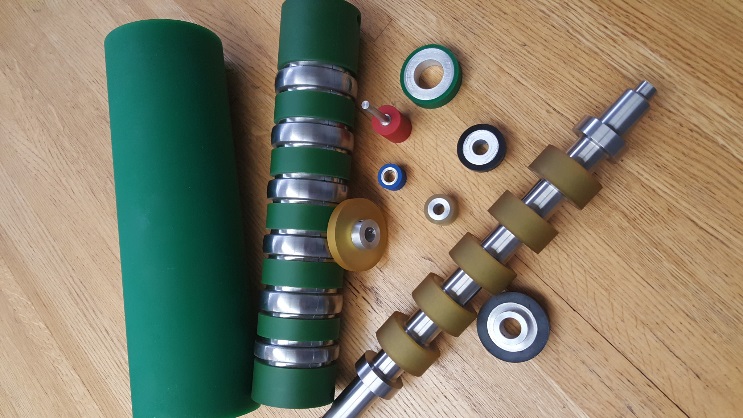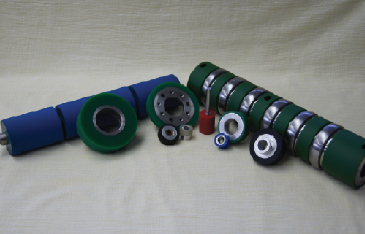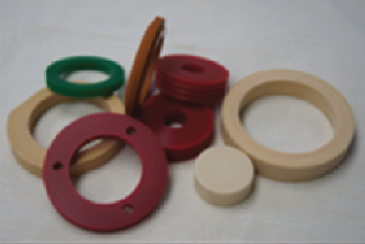 Small Roller and Parts
We cast and grind small silicone and urethane parts for several OEM's. Production level qualities including new cores
Refinishing of damaged parts
New cores Manufacturing
Let our machining services fabricate complete parts, from DSSB, to small parts. We can reverse engineer or replace an existing part, let our in house engineering staff provide an estimate today.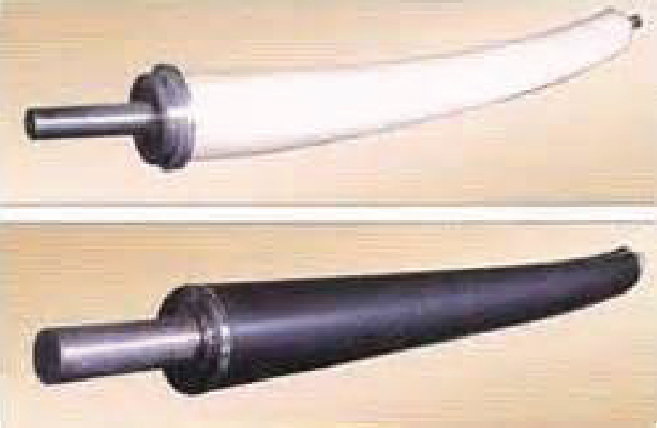 Bowed Rollers
Recovering & Rebuilding Internals
Recovering of general rubber
Compounds EPDM, Hypalon Nitrile Silicone EPDM Blend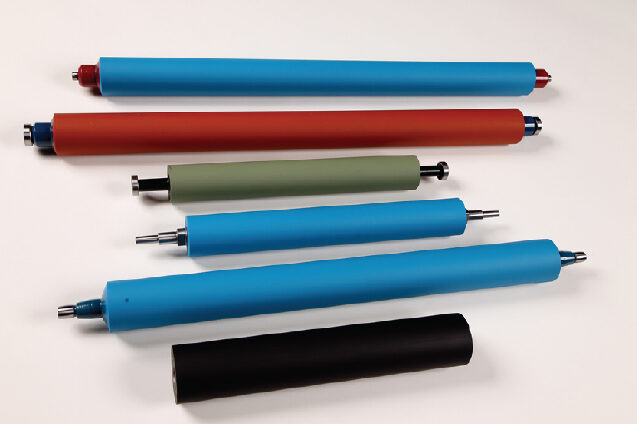 Replace your dual Durometer
lay-on rollers today on your splicers and turret winders.
With a soft touch reduce web breaks.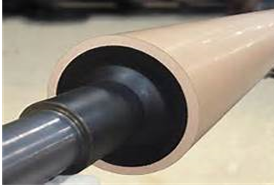 Roller Service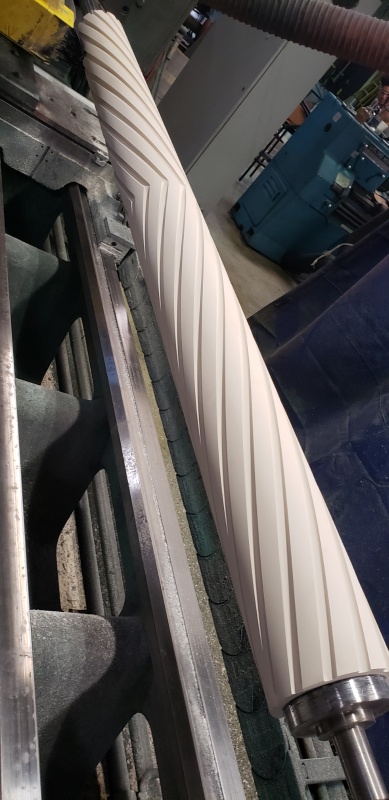 24 Hour Emergency Grinding In House Balancing Grooving
Drawing Rolls
New Boxes & Repair
Shaft Repair/ Machining